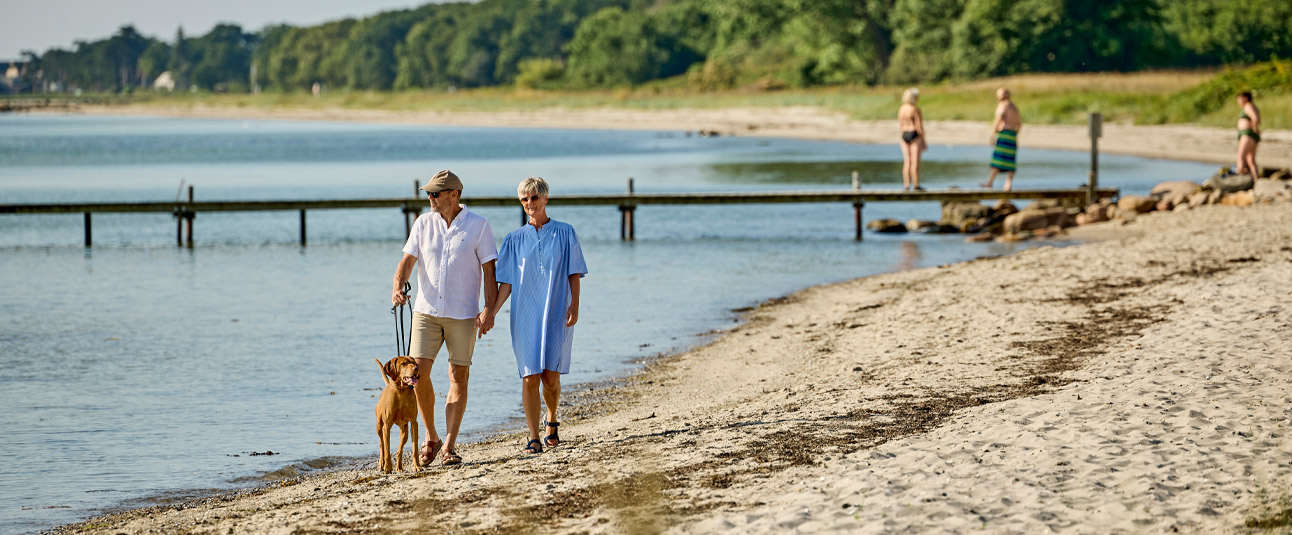 Complete silence
Complete silence is a rarity. And therefore to be regarded as something very special. At HYGGE Strand Camping, at certain times of the day, you can experience that the only sounds you hear are birdsong and the lapping of waves. Sounds that are healthy for the soul and good for your well-being.
With the site's location right at the water's edge, surrounded by fields and forest, you are so far away from traffic and city noise that a peaceful and quiet camping or cabin stay is guaranteed.
The culture at HYGGE Strand Camping is also marked by quiet and calm behaviour. There is of course a play area and space for children. However, the area is isolated to one place and screened off with a live fence.
Slow down
Use your holidays and days off to slow down. At HYGGE Strand Camping, we know that it is important to relax and think about something other than work and everyday business.
Try to slow down completely and experience how it feels. Give space to thoughts and find inner peace. Do it on a walk along the beach, a leisurely bike ride along forest paths and untraveled country roads or take a trip on the water in a kayak or on a paddleboard. The calm shallow water on the east coast is also a good place to fish. So bring your fishing rod and waders and see if you can catch the monkey food.
At HYGGE Strand Camping there is room to live life slowly. Just take a break – it's perfectly fine to relax and enjoy yourself.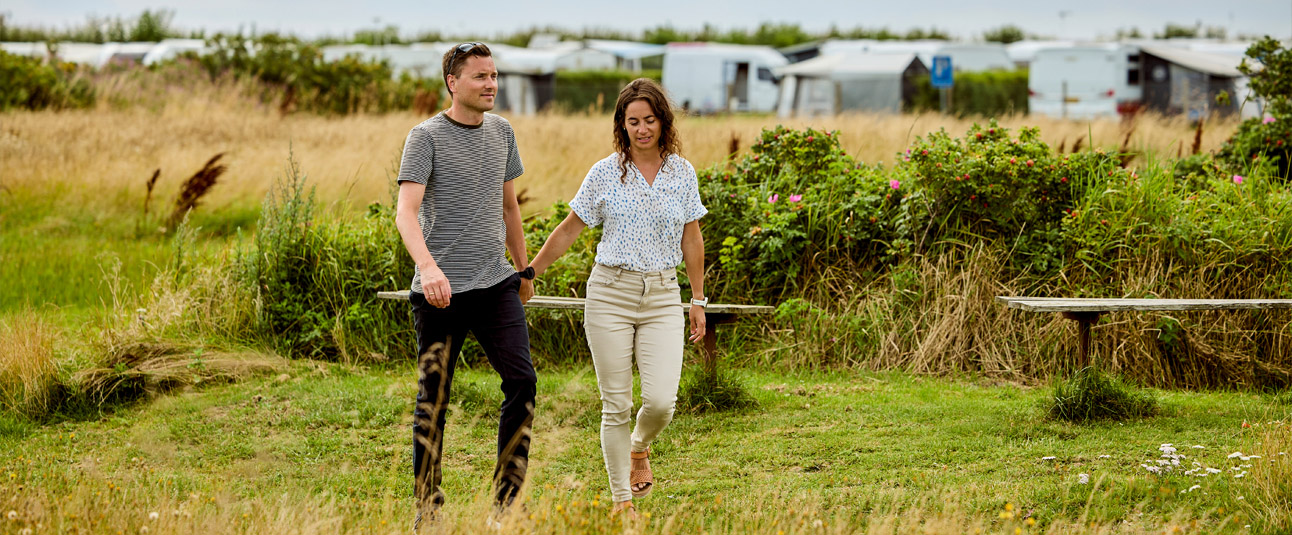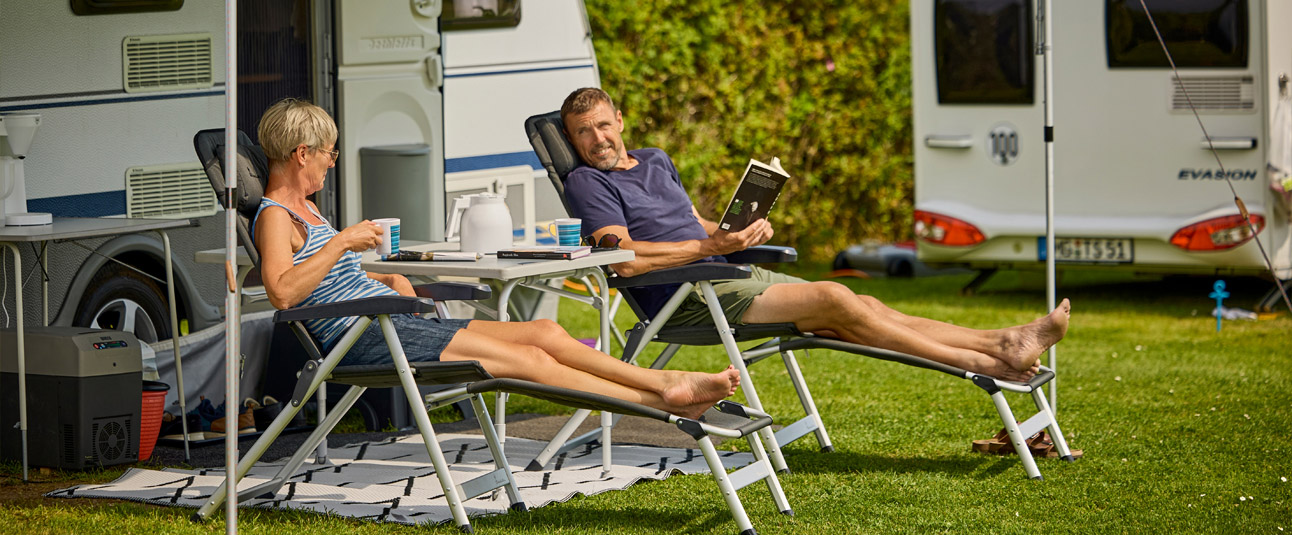 Perfect for seniors
HYGGE Strand Camping is particularly suitable for those of you who are not as young as you used to be.
If you like peaceful and quiet surroundings, a good and cozy atmosphere and to be with like-minded people, then this place is perfect for you.
Many campsites focus heavily on families with children, and all that entails. We want to be a place where older people can enjoy themselves in peace and quiet, enjoy the silence and just relax - and preferably in the company of the grandchildren.
If you are retired and have the opportunity to go camping on weekdays and out of high season, there are big savings to be had. View the good offers for seniors and grandparents with grandchildren.
Camping near Aarhus and Horsens
The campsite is centrally located between Aarhus and Horsens. Here you will find experiences for all ages - whether it is cultural experiences or peace and enjoyment.
Cultural experiences
Relaxing tours
Holiday for the whole family
HYGGE Strand Camping near Odder is ideal for an adventurous holiday.
Combine the beautiful surroundings at HYGGE Strand Camping with cultural experiences in either Aarhus, Skanderborg or Horsens a short drive from the campsite..
Visit HYGGE Strand Camping and have an adventurous camping holiday.