Aarhus
As Denmark's second largest town, it offers a wealth of possibilities. The charming streets and alleyways are brimming with beautiful shops and a wealth of culinary experiences.
You can enjoy modern and historic art and culture - and of course entertainment in any shape and form.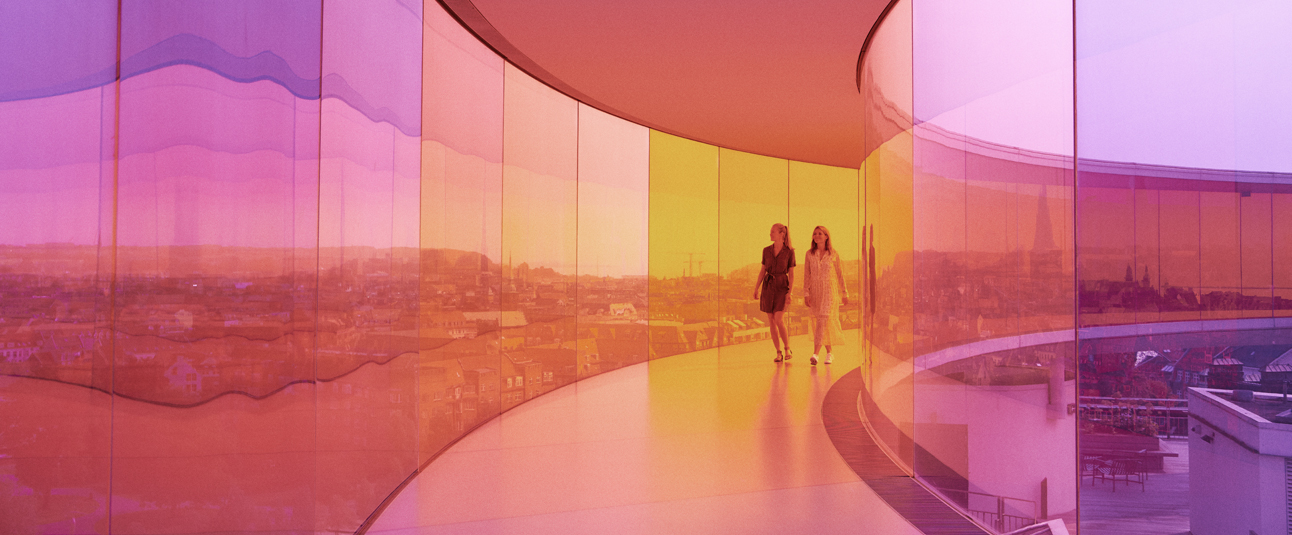 Culture as far as the eye can see
Only a 30 minutes drive from Odder Strand Camping you'll find the city of Aarhus. Visit the city, which is full of culture, attractions and much, much more.
ARoS
Den Gamle By
Tivoli Friheden
In Aarhus there are experiences for everyone.
Pampered in Aarhus
Aarhus is a distinctly cultural city and the obvious choice to some big city pampering. The city is known for its many attractions that will tempt everyone.
Aarhus is also well known for its shopping street and "åen"- a street at the city-river, full of cafes and dining places in the city's best and friendliest area.
Do want you want and combine good family times with cultural experiences and attractions. Aarhus is definitely worth a visit