Grandparents camping
Bring your grandchildren when camping at Odder Strand Camping and give them a lot of great experiences.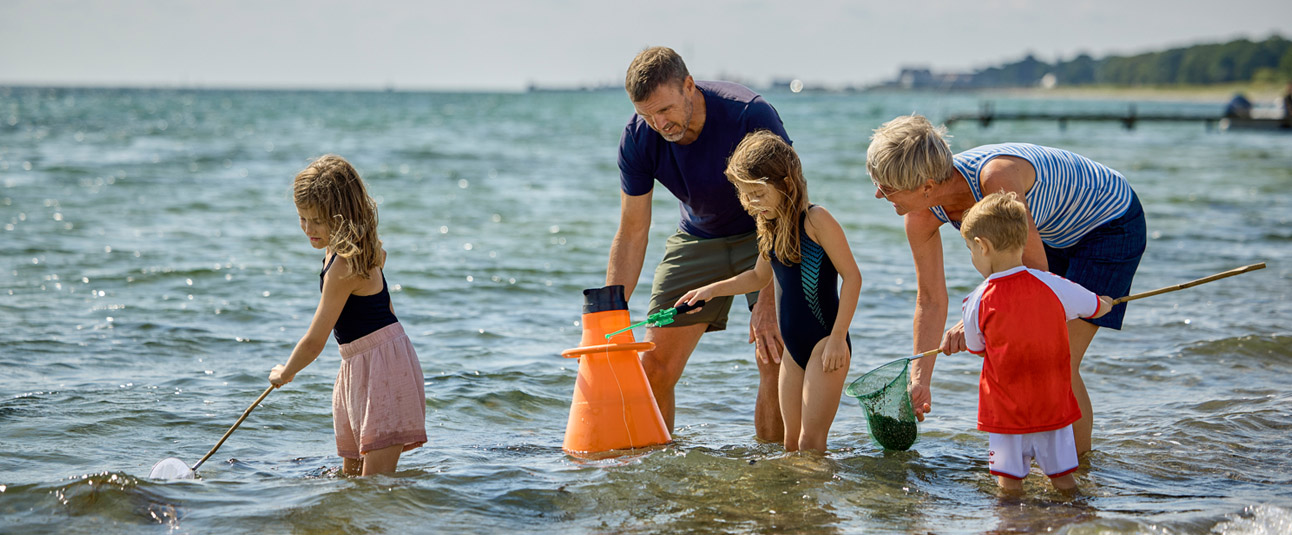 Special offers for grandparents
Enjoy the summer in your grandchildren's company. Odder Strand Camping has a special offer in the weeks 27, 28 or week 32, where it is possible to bring all your grandchildren, to a sharp price. Choose between 4 or 7 days.
Relax with the grandchildren
With its nice and calming scenic surroundings Odder Strand Camping is the perfect place to enjoy the summer with your grandchildren.
Walk on the beach, take a bike ride or just enjoy being together at the camping site. Here everybody can have a good time together. Have fun with games and activities or go the beach and build a sandcastle. It's up to you.
Have an eventful vacation
Odder Strand Camping is placed central in nature and with some of the biggest attractions in Denmark nearby, such as Djurs Sommerland, Legoland and the tropical zoo Randers Regnskov. We guarantee the possibility to have a wonderful vacation, both grandparents and grandchildren.
See all packages and offers here.