Go from isle to isle
You have a lot of opportunities to go on a peaceful trip to the small isles in the near of HYGGE Strand Camping.
Samsø, Tunø, Endelave, Alrø, Hjarnø. A trip to the isles is a true adventure.
You'll find many small harbors, cozy coves and beautiful bays.You can also visit the isles with one of the boats sailing from the main land.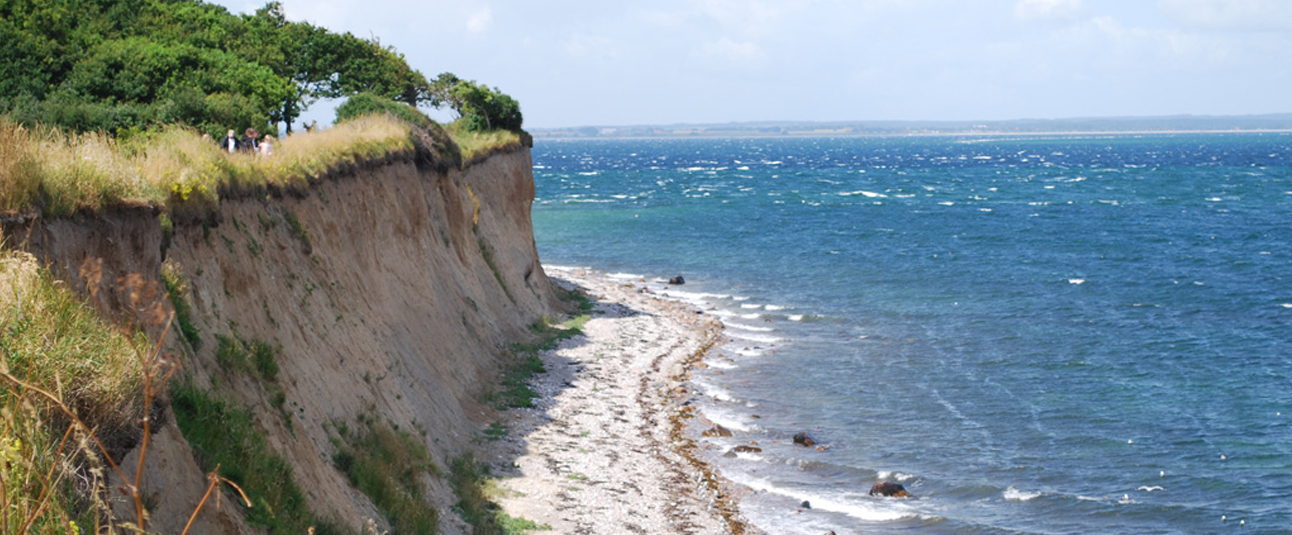 A special mood
The small isles placed in Kattegat and Horsens bay invites you to a very special experience.
The popular isle of Samsø is full of sandy and child-friendly beaches, and the flat country invites you to take a bike ride around the isle. Not far from Samsø you'll find Tunø – a car-free isle. Only a 1 hour boat trip from Hou, you'll find the isle full of wonderful nature.
Coast experiences from isle to isle
At the coast by Horsens bay you'll find Endelave. The isle is full of lovely nature, clear bathing water and wild rabbits. The small isle is ideal for walking and bike riding.
In Horsens bay we have Alrø. You don't need to go there by boat as you can come to the isle by car on the 1 kilometer long dam. The small and cozy isle invites you to an idyllic environment with old farms and a small village with nice cafés – and a wonderful view.
South of Alrø you'll find Hjarnø. The isle is very flat but with a lovely nature and a friendly atmosphere.
Go to Visit Odder and read more about the 5 isles. You are also mostly welcome to find some inspiration in the reception.