The beach
Get sand between your toes. Enjoy the fresh ocean air with sand between your toes and an amazing view over the sea. Let the sun warm you and read a good book.
Our white beach is child-friendly and perfect to enjoy a hot summers day.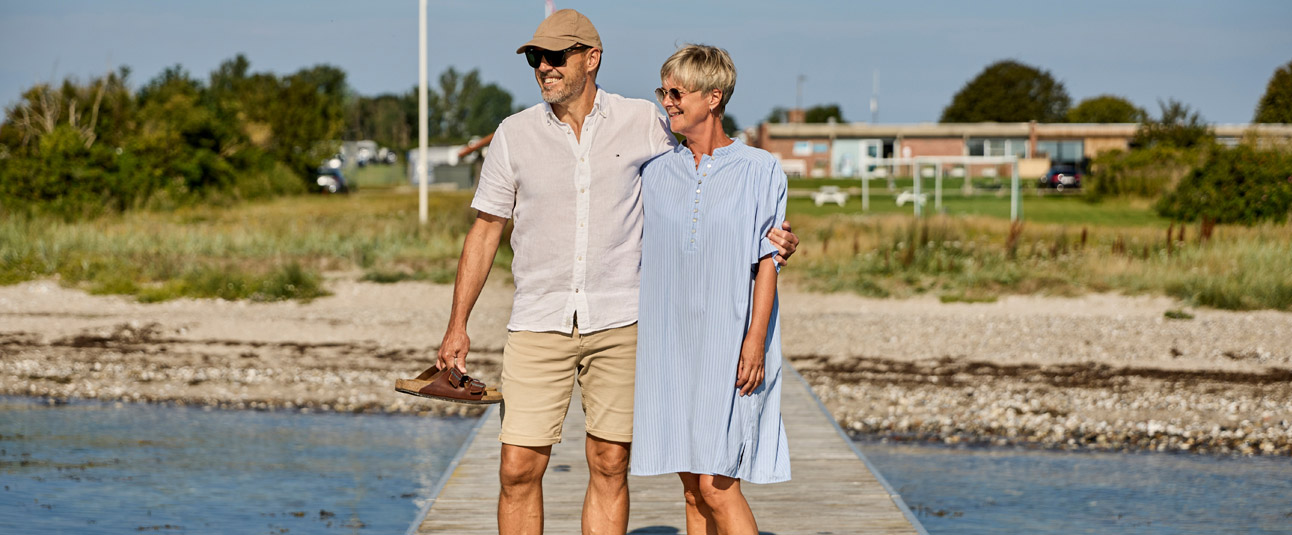 Peace and contemplation at the beach
You will find the camp site at Hølken Strand, which with its low water and fine sand is a very children friendly beach. You also find a jetty which invites a fresh dip in the sea.
Of course, you can also get inspired by the quietness and the nature and find the time to just relax at the white beach.
A lot of enjoyment at the Blue Flag Beach
Find your very own spot at the beach if you need a peaceful time. Start your day with enjoying the sunrise and renew your energy. If you fancy a nice walk we recommend a walk at the beach while enjoying the amazing view over the sea with the islets Samsø and Tunø in the horizon.
It is also possible to bring your own boat – you'll find a boat slip at the beach.
With its blue flag we guarantee you a clean beach, clean ocean and good facilities. There are toilets and you will find a kiosk that offers everything you need for a nice day at the beach.