Visit "gr'ISERIET" and try our Bubble Waffles
Taste the delicious freshly baked Bubble Waffles with homemade Italian ice cream in a large variety of flavors.
A sure winner for the taste buds, enjoyed in lovely surroundings with a beautiful view - right next to the beach with plenty of room to have fun, swim and enjoy the summer.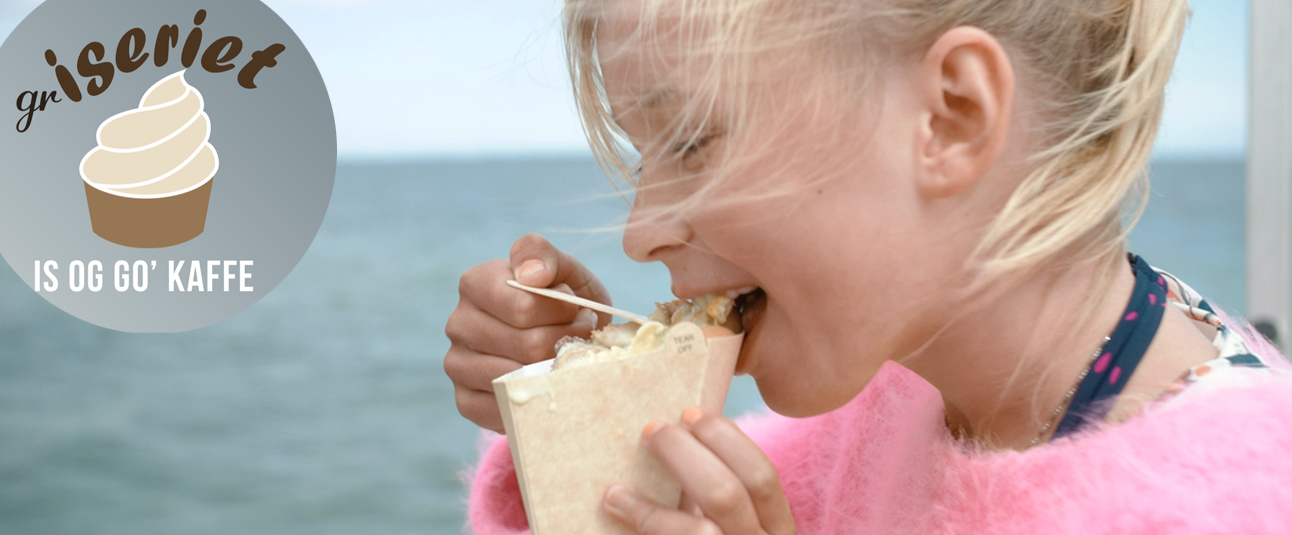 Nothing beats the ice cream experience you get at grISERIET
gr´ISERIET is all about ICE CREAM. Enjoy an exceptionally cool place and experience at Hølken Beach. An ice cream tasting experience beyond the ordinary. Perfect for a cosy trip with your family, a place for meeting friends or just a trip out into nature to enjoy a real taste of summer.
Enjoy freshly baked Bubble Waffles with authentic, delicious Italian ice cream or soft ice, complemented by a choice of tasty toppings. Complete your taste experience with
iced coffee made from hand-brewed espresso from Farm Mountain or
freshly ground coffee in almost all varieties with fresh milk, or
freshly made milkshake with an optional two scoops of Italian ice cream and delicious topping, or
a cold speciality beer
gr´ISERIET at HYGGE Strand Camping looks forward to seeing you all summer.
Hølken Strand - a gem on the east coast
Denmark's east coast at its best. Experience it for yourself and visit Hølken Beach, an area of outstanding natural beauty situated next to the Kattegat. The quiet and tranquil surroundings offer plenty of space, endless skies and a lovely beach close to the forest. Relax and enjoy the wonderful peace and quiet here.
If you're tempted by a dip in the blue waves, then the beach and water are safe and inviting with convenient bathing bridges and blue flags. If you're into beautiful views, enjoy the contours of Samsø and Tunø and follow the ships and ferries on the water.
Every Wednesday throughout the summer season, a vintage rally is held on the grass area in front of HYGGE Beach Camping. Come and admire the old cars, motorcycles and mopeds, and satisfy any hunger pangs with barbecued sausages and ice cream at HYGGE Beach Camping.
Saksild Beach and Hou are also cosy places found along the charming Kattegat coastline.